Equestrian Archery
World Day

Learn more
7 August 2021
Rain of Arrows in The Kassai-valley
Unique event in the World on the occasion of World Equestrian Archery Day
Learn more
Register Now!
Take the opportunity to register and participate in the first World Equestrian Archery Day event.
Registration
Latest:
We are not to follow our ancestors, we are to follow what they were following.Lajos Kassai – creator of the modern version of equestrian archery
New members
Welcome to our community!
::after
Laszlo Beres
United States
"HUN / USA both my homes, will be in Hungary during this time frame and look forwards to participate. Horse - archery roots go back to 1996 when I met Lajos Kassai in Kaposvar :-)"
::after
"My name is Robin Descamps. I'm doing horsearchery for around 10 years with my father and our small team. All of us love Original Kassai System !"
::after
Johannes Fischnaller
Austria
::after
Alexander Zhurov
Russian Federation
"My name is Alexander Zhurov. I am a member of The Federation of the Horseback Archery of Russia. I have been practicing horseback archery for 3 years. I was inspired to do this by the videos about Lajos Kassai and his School and I wish to get to know the School and the System."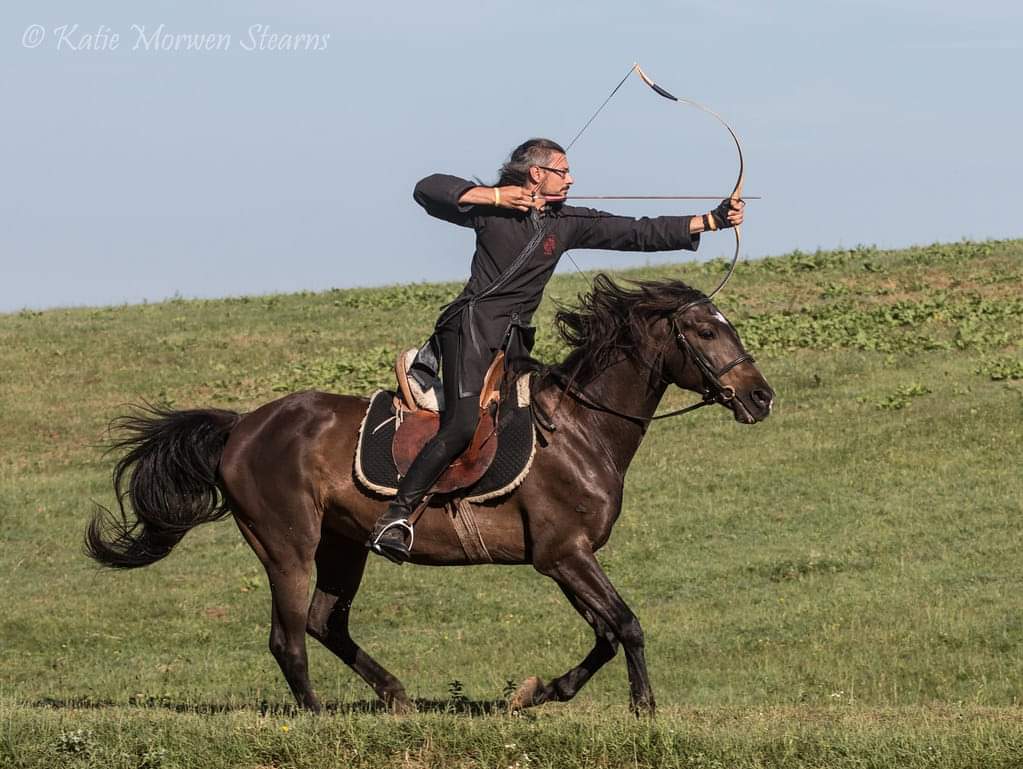 ::after
Dimitrios CHRISTOU
Greece
"My name is Dimitrios Christou and my nationality is Hellenic(Greek), Im resident of UK since 2016 and I run the Greek horseback archery team Myrion and the English horseback archery Club in Chekendon equestrian centre. My first priority is horses welfare and the cultural heritage of horseback archery."
Take part in the celebration of Equestrian Archery World Day
From the point of view the challenge, it does not matter whether on slow or fast horse, what and how many pieces of arrows, hand, belt or quiver, what kind of pull, what shape and size we are riding and shooting. These are just difficult methods. We are curious about every and expect the participation of every equestrian archer!

World days are special days when, if only for a short time, attention is focused on things that are important to humanity.
Equestrian archery is present in much of the world and spreading. No survey has ever been conducted to estimate its prevalance. This may be the first such time.
We will help you that how supports World Equestrian Archery Day.
Everyone is welcome to participate in the World Day of Equestrian Archery who:
Until 1/8/2021 uploads a maximum 1-minute video and a photo where they practice equestrian archery.
Uploaded materials will be published on the Event's website, its Facebook site and Youtube channel, and at the central event on site projected. Participants will as well be introduced by their number, broken down by country, which information shall be available on all our sites. Please study our websites at www.wfea.world, www.worlddayofequestrianarchery.com